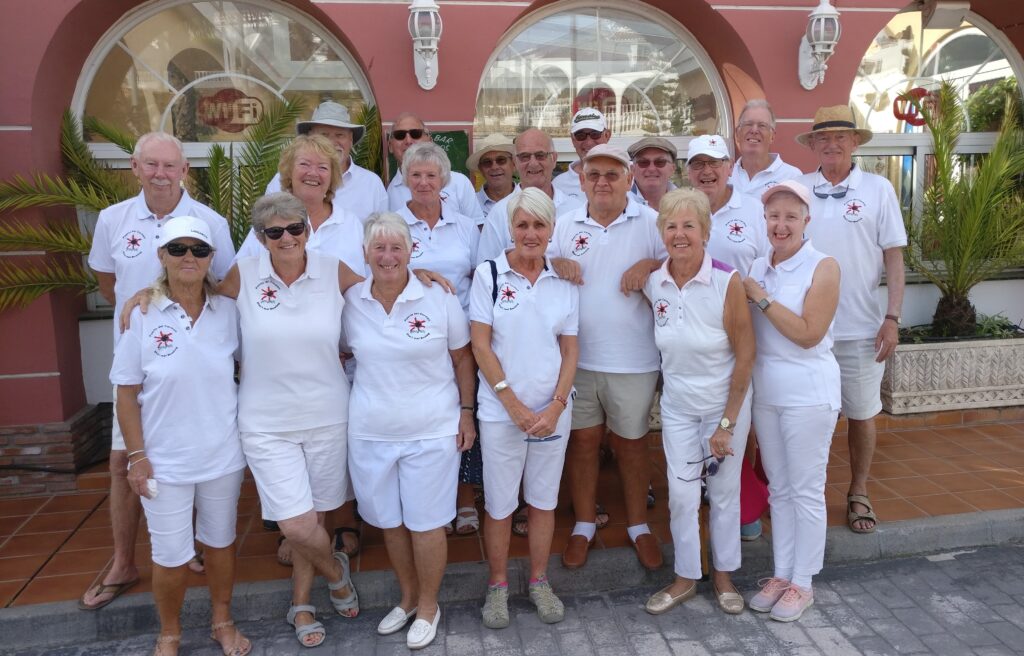 On Mar 9th 2020, 21 members of the Lanzarote Short Mat Bowls Club travelled to Nerja, Spain to play bowls against the Almijara Short Mat Bowls Club
The club made us very welcome, and we played competitions over 3 days. On the Saturday, the country was put into lockdown, due to the spread of the Covid 19 virus, and so sadly the rest of the break was spent in our hotel, until our flights back.
Thanks to Almijara SMBC for their hospitality, and especially to David who liaised with Berwyn and Brian to ensure we had an enjoyable experience.
Thanks go to Brian and John, who spent time finding our hotel and flights, taxis, car hire etc.