Monday. The Whitstable Cup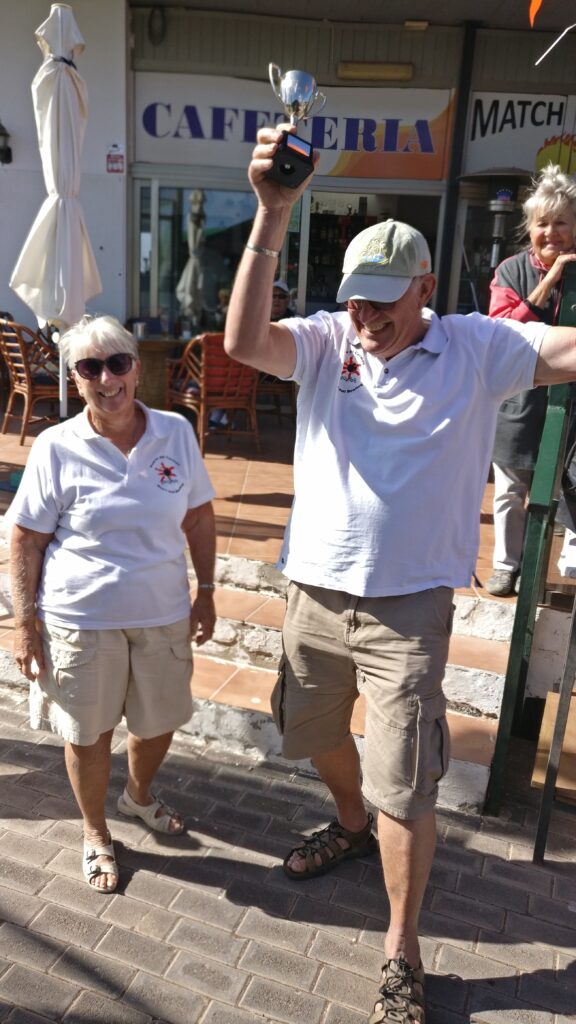 Festival week 2021 started on Monday the 29th November with the Whitstable Cup. This is a Ladies verses Mens competition with three wood triples played over a period of one hour. The winners this year were the Men.
The cup was presented to Brian (representing the Men) by Eileen Churchley on behalf of Whitstable.
Tuesday.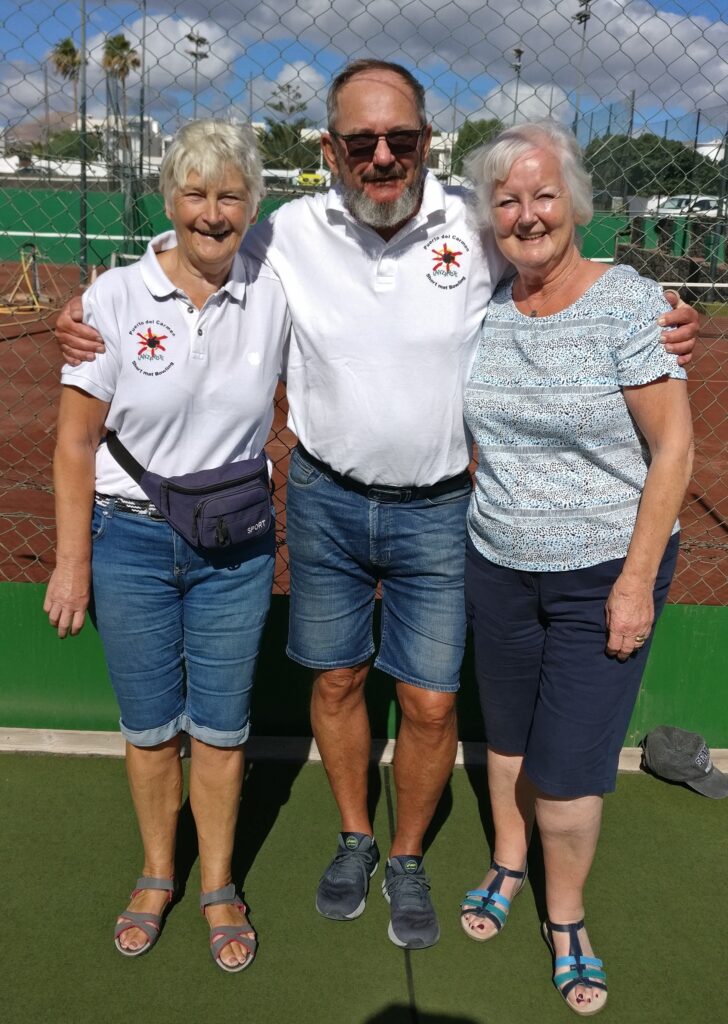 Tuesday was again three wood triples played in two groups over 5 ends.
The final was a close match between Rita, Lars and Helen who won against Tony McD, Eddy and Frank.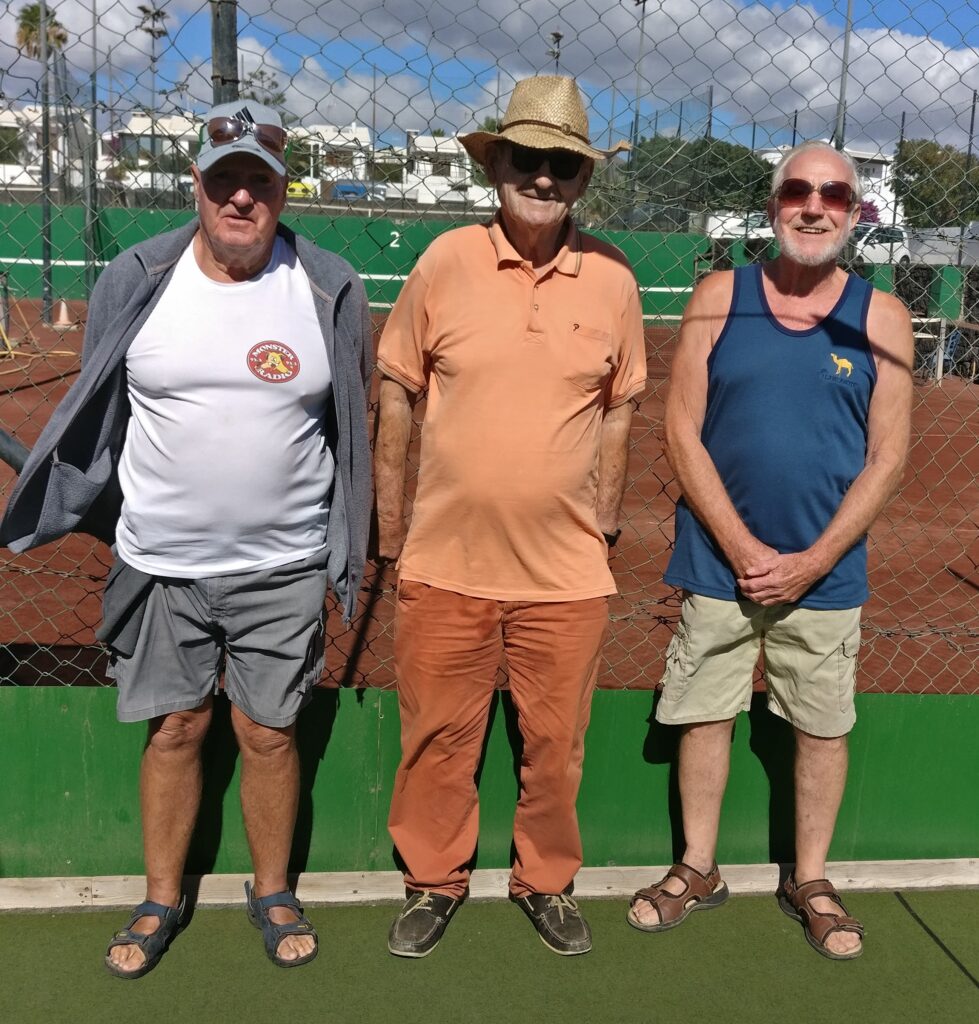 Wednesday. The Michael Curly Trophy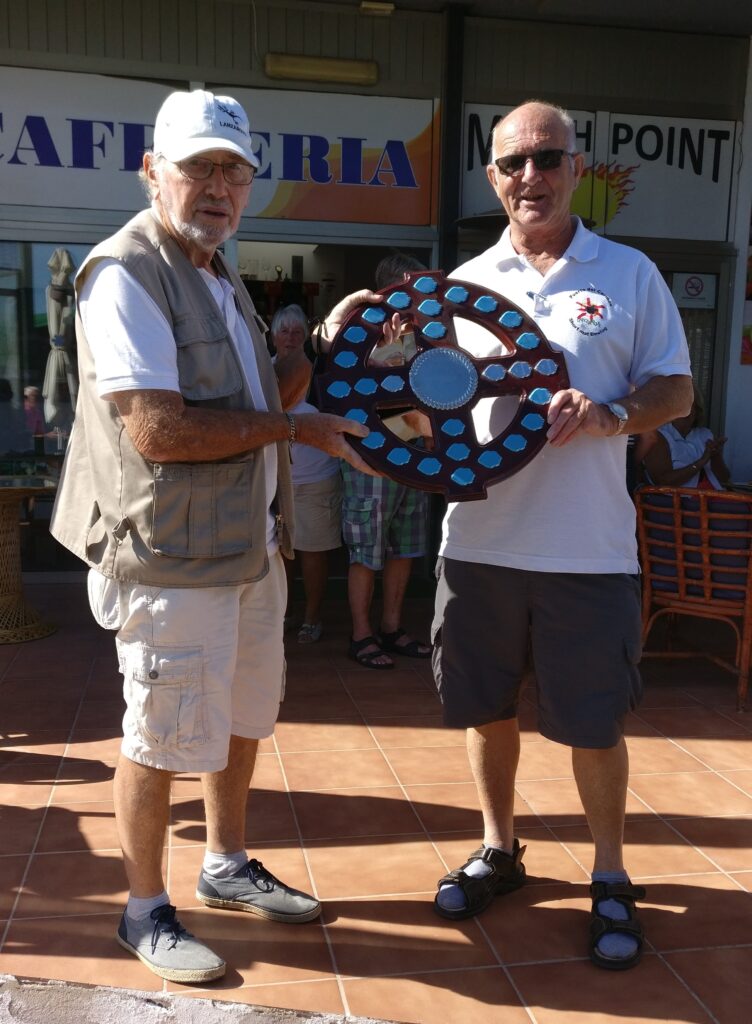 On Wednesday it was the "Residents" against the "Swallows" playing for the Michael Curley Trophy. This was a three wood triples played in three groups over a period of one hour.
The Trophy was presented by Berwyn and accepted by Edric on behalf of the "Swallow".
Thursday.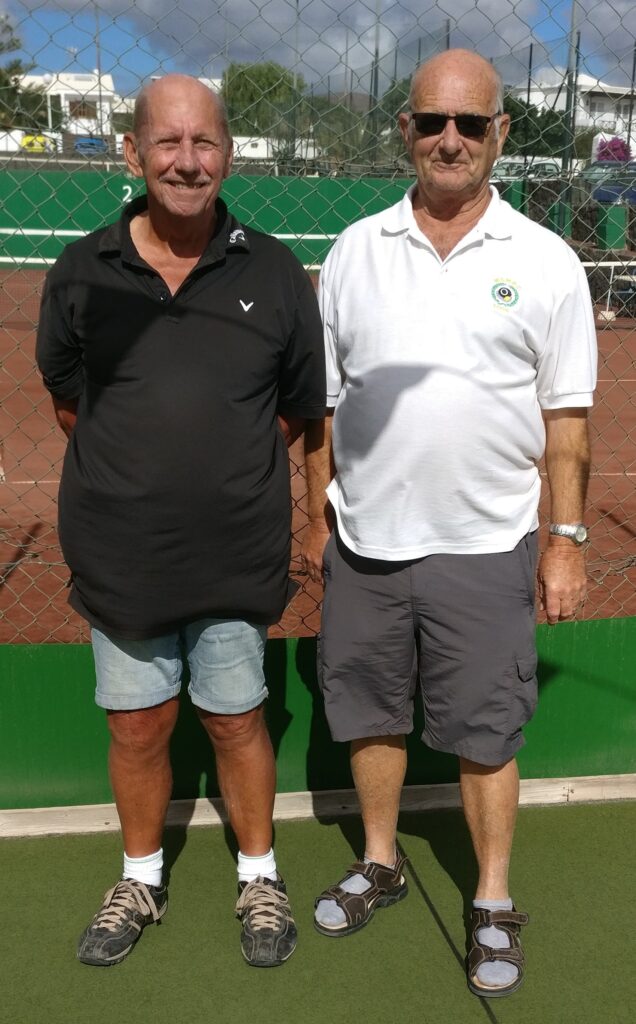 The games on Thursday were 2-4-2 drawn pairs, played over a period of one hour. Paul and Edric were the winners of group one and Barbara and Sarah the winners of group two.
The overall winners were Paul and Edric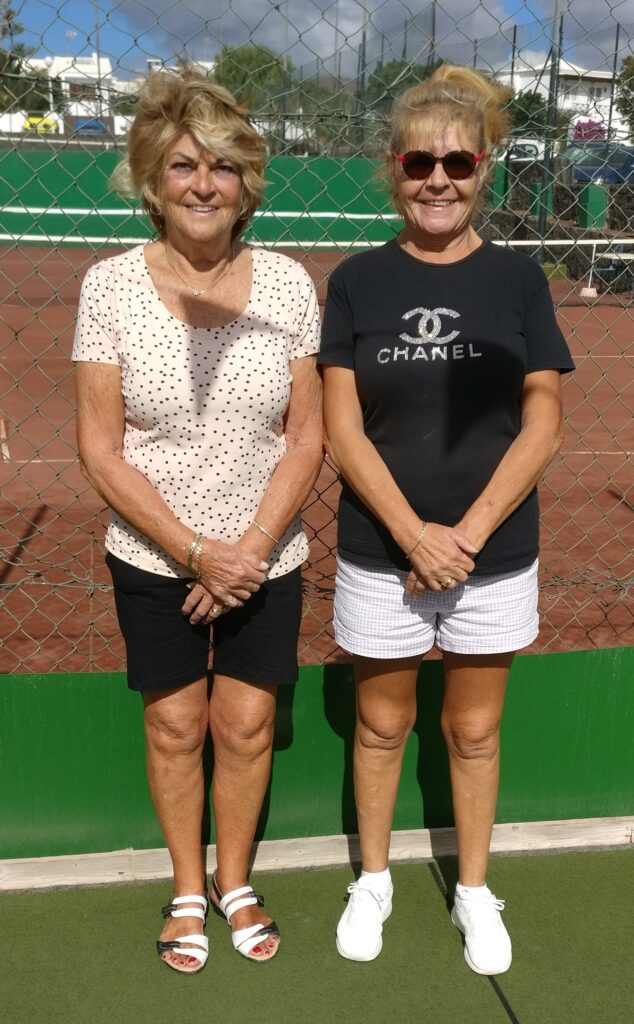 Friday. The Anniversary Cup
The final day of the week was for the Anniversary Cup. 16 drawn pairs played in 4 groups, 2 woods over 5 ends. The winners of each group were Barbara-Mike, Brian-Eileen, Steve-Keith and Rita-Roy.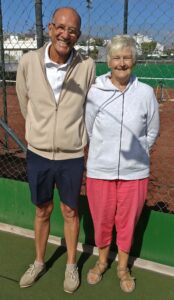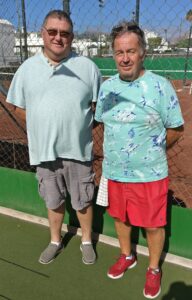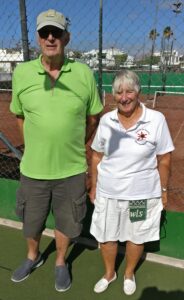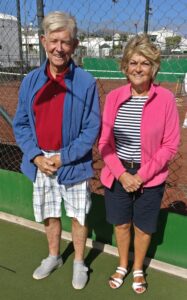 The semi finals resulted in Barbara and Mike playing against Brian and Eileen in the final.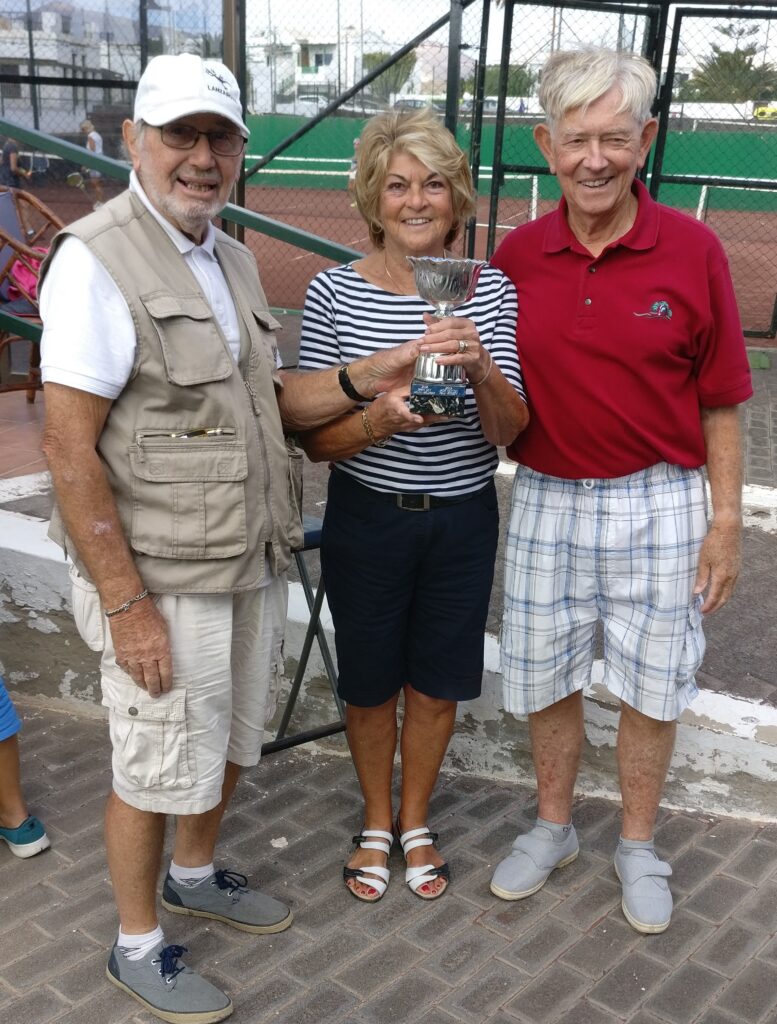 Berwyn presented the Anniversary Cup to the winners, Barbara and Mike
The week was very successful with everyone who wanted to play being given a game. The standard of play was very high resulting in many close matches.
The club would like to thank, Berwyn, Brian and Edric for their contribution to the organisation of the week.